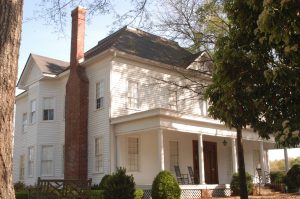 Civil War Art Exhibit
Opening Monday, October 7, 2019
5:00 pm until 7:00 pm
Brown House Museum
Admission is Free
The exhibit is available during regular Brown House Museum Hours:
Tues., Thurs., Fri. 2:00 – 5:00 pm, and Sat. 10:00 am – 3:00 pm.
The Brown House will be adding to its unique collection of art work prepared by local artists. The collection tells the stories of persons, places, and events pertinent to the Civil War in Washington County. We agree with the saying, "a picture is worth a thousand words" as family and community history is unveiled through these works.