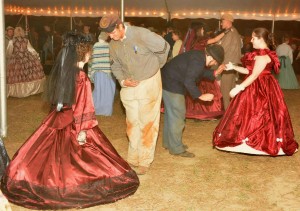 Saturday, October 24, 2015
8:00pm until 10:00pm
Forest Grove Plantation
$10 per person.  Children under 5 free.
Tickets available at the Chamber of Commerce, Mel Daniel Heating and Air, and Geo's Quarters.
Join us for a period Blue Grey Ball featuring the music of the 97th Regimental String Band.  Dance the Virginia Reel, Hat Dance, Broom Dance, and Waltz.  Period Dress is optional, but sure is fun.  Light refreshments included.